ALL-MUSIC GUIDE


The ALL-MUSIC GUIDE is THE ULTIMATE FREE RESEARCH TOOL for finding out which songs were on which albums, who's covered your favorite songs, finding a band's complete discography... They review and rate most of the albums and allow you to see which compilations suck and which gots tha shit ya want! Can't beat that!
---


ANALOGX


AnalogX is this place/guy/company that has tons of free programs it/he/they have written. There's audio vocal removers, misc. audio and video tools, etc. Great shit, all free, definitely worth a minute of your fuckin' valuable time! :)
---


BOTH SIDES NOW


Both Sides Now Label Discography Page. This is a good reference kinda' site that lists many rare soul labels' discographies, so you can find out a little more about a label you're interested in, or search for what label a certain group recorded on, etc. Lame graphics and layout, but informative and it's good to know it's there.
---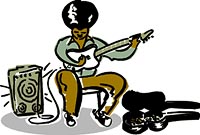 BREAKDOWN RECORDS


I really like this guy, and I really like his shop. I was just lookin' around there as I often do, and I realized I hadn't linked to him yet! What was I smoking? A great place to find some reasonably-priced funky rock (a category for this!) and soul/funk, soundtracks, etc. Great stuff, quality goods, and a couple (I know you cheap motherfuckers -- like me -- will love this) sections for vinyl under $5. Check it out, awesome site!
---


DAVE'S RECORDS


My man Dave gots some Phat-Site kinda' action goin' on over there. He's got wicked-groovy vinyl for sale, phat links (almost as phat as mine), and his dad likes to speak monosyllabically. Long words=bad. Short words=good! Really nice sound files of dope beats that my sorry-ass doesn't even own. Check the site and throw some bidness his way, he da man!
---


DUSTY GROOVE


Dusty Groove got it goin' on. Pick up all your krayzee-rare soul/funk comps and reissues here, and make sure not to tell them if you don't like one of the albums you buy, because they'll threaten your life... :)
---


GEMM


GEMM is a killer place to search for those used albums you've always wanted, but could never find. GEMM is a searchable database of like a gazillion-and-a-half record dealers and everything they carry. Great prices, easy to use, and dangerous if you like to buy music!
---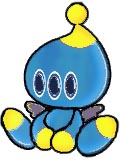 HIEROGLYPHICS


Okay, we all know about Hieroglyphics, right? Right!? This is the crew that's composed of Del (Tha Funky Whatevah...), Souls of Mischief, Casual, Domino... Now, Del's got some phat shit, Domino and Casual are ai'ight, but for me, it's ALL ABOUT Souls of Mischief! These guys exploded onto the scene in '93 with "'93 'til Infinity", a melodic hip hop track similar to something the Pharcyde might put out. Anywayz, that track is one of the phattest ever recorded, and their lyrical styles are awesome as well. Cut to '99, Souls, Del, and all them are now dropped from Jive/Zomba Records and started their own independent label. Check out their site for all the latest 411 and a chance to buy some rare shit you ain't never gonna' see anywhere else. I'm talkin' rare 4-track recordings, new studio recordings, awesome stuff. Check "Hiero Oldies II" first, it's got this track "Step To My Girl" that's looping right now, and I think it's hands-down the best hip hop track I've heard in years...maybe ever. Tell 'em I sent cha'!
---


ILL LUNCH / AXELROD INFO.


This is home-slice ILL LUNCH's site for beatheads and funk-junkies. With a name like ILL LUNCH, it's gotsta be wicked, right? Kinda' makes me think of Taco Bell for some reason...
---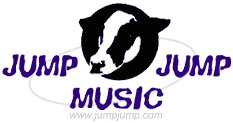 JUMP JUMP RECORDS


Check out The Beat Bin @ Jump Jump Records: Recommended by top beat miners, here's a small place that sells the used, rare shit we all love. Check it out if you're searching the web for grooves and want a good deal on some nice stuff you won't find at mainstream shops.
---


LOOPS.NET


Loops.net is a non-profit project - a listing of the best sample websites on the internet, and a heavily trafficked location for people searching for both free and commercial sounds. "And we are very nice."
---


M.I.C.A.H.


McWax's "M.I.C.A.H." ("Music I Care About Homepage"). The music this guy cares about is the bomb, and he knows the answer to every single sample-source question you can throw at him. Check out this guy's site and tell him I sent 'cha. He's the man, hands down.
---


RAP DICTIONARY


The Totally Unofficial Rap Dictionary. This is a cool site, when you just want to know "What the fuck is he talking about". It's basically a list of ebonics that you can search or browse, and it's got mad shit in it. It also has an index of places mentioned in rap songs, and explains why they're mentioned. Cool site, check it if you haven't before, and check the comments area, where people seem to take the whole thing just a little bit too seriously...
---


RAP SAMPLE FAQ


The RAP SAMPLE FAQ is THE ULTIMATE place to find out what that Pharcyde sample was that you heard at Shaniqua's house the other day...and the perfect place to find out which hip-hoppers have used your favorite samples. Couldn't recommend this site more highly, unless they would take my submissions out of that bullshit "Unknown" area...That's Right, I BE KNOWIN'!
---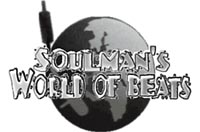 SOULMAN'S WORLD OF BEATS


Soulman's New World of Beats Site! Now this is a cat I can relate to! Soulman is known around the globe for having what may be the largest beat collection in the world. Check his new site for articles he's written and some great interviews all about beat mining and the life. Also, make sure you check out his World of Beats mixtapes for some serious breaks you ain't NEVER gonna' find yourself! Effective 2-99: I have redesigned his site and moved it onto my server. It's now much faster, has fewer typos, is much nicer to look at, and includes previously unreleased articles! Go Mhat! :)
---


TR808 ZONE


This site had disappeared after surviving the past 5 years without any owner... However, I saved the entire thing and then my man Mike offered to host it! Go Mike! Anyway, this is a great resource, and Mike did a great job restoring and updating it. Check it out and go get you some BOOM!
---


UBIQUITY RECORDS


Ubiquity Records is an independent label out of San Francisco. They are absolutely THE NICEST people you could deal with, their service is faster than an Alvin & The Chipmunks song, and their products are unparalleled. The DRUM CRAZY and TASTY BEATS series are THE BEST drum comps you can buy, and their reissue label, Luv 'n Haight, gives you affordable access to some of the funkiest old-school jams ever made. Ubiquity's web site now has sound files for EVERY ALBUM THEY SELL, so go take a listen, and support the cause...and by the way, they guarantee that you'll like EVERY album you buy. Can't beat that.
---


VINYL VENDORS


Vinyl Vendors is just a huge, used record store with a searchable database. Killer stuff, and amazing selection, if you're willing to pay a little more than street value for that particular 45 you've been wanting. Are you? You know, though, i've had some straight-up fecal experiences with this place lately. They just lost a couple orders and then blablabla, they ended up seeming really sleazy and shit. Use at your own risk!
---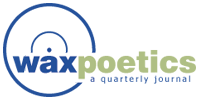 WAX POETICS


Finally, a magazine that's "all about the beats"! All the in-the-know cats are involved in this project, it's 100% legit.
---